Welcome to Camden Printing's Website and Online Storefront
To place an order or get help with a new project, enter Camden Printing online Customer Service Center. To download useful software and find helpful information, search our Resources & Support area. Learn more about us, browse through our Company Information section.
An easy-to-use pulldown menu, search engine, and link to our contact form appear on each page. As well, feel free to consult the site map at any time if you're having trouble locating a particular item. If there's anything we can do to improve our site, please let us know.
Enjoy your visit!
---
Camden Printing Featured Products



Brochures

With professional design and printing, our brochures are sure to sell. From the big idea to the small details, our team has years of experience to get the job done.




It's time to tell the world. Whether you're announcing a special event, a new baby or broadcasting your business, we can help you spread the news with highly professional postcards, note cards and greeting cards of all types.




Shouldn't your stationery be as unique as your business? Give your company an engaging brand identity through professionally designed letterhead, envelopes and business cards.




It's about more than staying in touch; it's about staying on top. With bold designs and vivid color, we'll help you create great newsletters to make an instant impression.




Put your professionalism on full display. For years, our team has helped local businesses create posters that demand a second look.
5 Essential Elements Your Homepage Should Have
Posted on 10/07/2019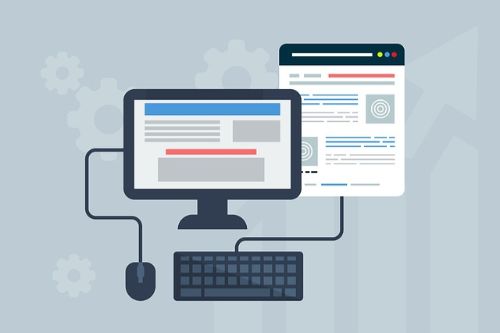 Your homepage is the front door to your website. It's seen by multiple audiences from different points of origin. It's where most of your traffic will land, so you want it to be memorable, welcoming and intuitive.
If you're looking to redesign your website or simply improve the performance of your homepage, keep reading for our list of must-have homepage elements.
1. Headline
Arguably the most important copy on your homepage, your headline should immediately tell audiences what you have to offer. It doesn't have to be long, but it should be front and center. 
You might be asking, "How do I write a headline that appeals to every visitor to my homepage?" That's the tricky part; you can't. You should create a headline that targets the 20–35% of visitors you think are most likely to become customers/clients. 
2. Sub-headline
Your sub-headline should go into more detail about what your organization can do. Try focusing on a common pain point your customers had before working with you, and then mention how you helped fix it. 
Use larger fonts for both your headline and your sub-headline to make it easier for mobile users to read your text. To create a nice contrast, try bolding your headline and leaving your sub-headline unbolded. 
3. Calls-to-Action
You want conversions on your homepage, and the best way to do so is with compelling calls-to-action (CTAs). Try keeping them action oriented and time sensitive in an attempt to gain quicker conversions. Consider examples like, "Make an appointment today" or "Sign up now."
CTAs should be a contrasting color to the rest of the homepage in order to draw attention. Make sure to keep them static and above the fold so they're always visible to site users. 
4. Images
People tend to be visually oriented, meaning they respond well to images and videos. Featuring an image depicting what your business offers is a great way to draw in visitors. The images you choose should evoke emotion and cause action in your site visitors. For example, if you are designing the homepage for an assisted living community, consider adding photos of happy residents alongside employees. Family members of potential residents will likely respond well to these images and inquire more on your website.
5. Navigation
A poorly designed navigation menu could be the difference between a quick bounce an a conversion. Your navigation menu should be clearly visible and the top or side of your homepage. Make sure to organize the links in your navigation menu in an easy-to-follow order that flows well for site visitors.
Your homepage is often the first aspect of your brand people see. It needs to stand out in ways that will lead to conversions. By making sure your homepage has the above elements, you're sure to gain new business.