Welcome to Camden Printing's Website and Online Storefront
To place an order or get help with a new project, enter Camden Printing online Customer Service Center. To download useful software and find helpful information, search our Resources & Support area. Learn more about us, browse through our Company Information section.
An easy-to-use pulldown menu, search engine, and link to our contact form appear on each page. As well, feel free to consult the site map at any time if you're having trouble locating a particular item. If there's anything we can do to improve our site, please let us know.
Enjoy your visit!
---
Camden Printing Featured Products



Brochures

With professional design and printing, our brochures are sure to sell. From the big idea to the small details, our team has years of experience to get the job done.




It's time to tell the world. Whether you're announcing a special event, a new baby or broadcasting your business, we can help you spread the news with highly professional postcards, note cards and greeting cards of all types.




Shouldn't your stationery be as unique as your business? Give your company an engaging brand identity through professionally designed letterhead, envelopes and business cards.




It's about more than staying in touch; it's about staying on top. With bold designs and vivid color, we'll help you create great newsletters to make an instant impression.




Put your professionalism on full display. For years, our team has helped local businesses create posters that demand a second look.
How to Earn Backlinks to Your Website
Posted on 07/29/2019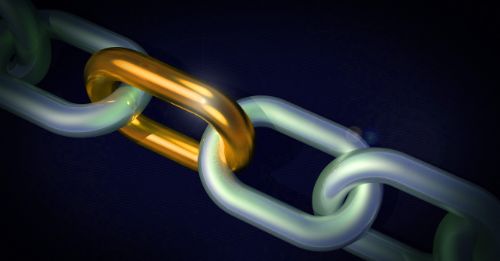 Backlinks occur whenever one website mentions a different website and links to it. They're vital to an effective SEO strategy — they help websites rank higher on search engines and boost credibility. There are many ways to obtain backlinks, and we'll tell you how to get them and where to get them from.
Careers Pages
Careers pages are the best ways to promote open positions. Open positions pages are typically recruiting pages or job boards on company websites. They make it easy for visitors to view multiple listings at once.
Free job boards make it easy to earn backlinks. Websites such as Indeed.com and Glassdoor.com allow employers to post job openings on their pages at no cost. Posting openings on these types of websites would earn you free backlinks to its site.
Many universities have both local and national job boards on their websites. Most also have job pages specifically for students with disabilities. Reaching out to university career services departments for a link would be a smart way for your organization to show it is a great place to work. 
Most city websites also feature job boards. You might consider contacting the city website owners in each of its locations in order to attract more applicants. 
Blogs/Informational Pages
Backlinks from blogs are a great way to gain site traffic. People will likely trust a website recommendation from bloggers rather than anonymous sources. Blogs can also provide great social media exposure for websites they mention.
One of the best ways to earn a link on someone else's website is by writing a guest blog or article. Think about your organization's area of expertise, and contact blogs that discuss that topic. Offer to write a guest spot for them in exchange for a link to your website. By providing an informative post relevant to the targeted website, your organization would build relationships with these sites as well as drive traffic to its own site. 
Infographics are great ways to build links. They make it easier for readers to digest facts and statistics. You could offer to design infographics for pages containing large amounts of data related to your organization's cause. This would, in turn, earn your website links on prominent pages. 
.edu Sites
People consider .edu sites scholarly resources, therefore they tend to trust them. Your organization should try to gain links on these websites to establish its name as a credible community resource.
Links from .edu websites are powerful drivers of SEO. Search engines recognize these links as having high authority and relevant information, therefore they are likely to rank higher on results pages.
Many universities sponsor community engagement events. For example, the University of Nebraska-Lincoln puts on The Big Event, a day of student service around Lincoln. Its sponsors are featured on T-shirts and are linked on the event's sponsorship page. By becoming a sponsor of The Big Event or similar events in your organization's area, you have the potential to earn many credible .edu links.
Your organization could also consider sponsoring a scholarship to local universities. Even a small scholarship would be a great way to get brand recognition and a link on the universities' websites.
.org Sites
Earning a link on nonprofits' websites would show that your organization cares about other nonprofit missions as well as its own.
Nonprofit websites are viewed as genuine sources of information, much like .edu sites. Search engines take .org URLs into consideration when generating search results, and they tend to rank them higher when determining SEO.
Similar to the .edu tactic, your organization could sponsor a charity program in order to be featured on a nonprofit website or program. Earning a link on another nonprofit website would prove that you're a trusted resource within the community.
.com or .net Sites
Many of the above tactics can be effective for .com and .net websites, but two more effective link-building methods are listed below.
Testimonials are quick and easy ways to earn backlinks. You could write positive reviews of websites or services it uses that result in links to its site. It should first, however, reach out to the site owners to confirm an exchange of a testimonial for a link. For instance, you could contact its website host and offer to write a review of the platform in exchange for a link.
Ultimate guides also attract a large amount of backlinks. For example, if your organization works with those who are intellectually or developmentally disabled, publishing an "Ultimate Guide to Caring for People with Intellectual/Developmental Disabilities" would be a great way to be featured on .com or .net websites. People would flock to the guide to learn more about how to better take care of their loved ones. 
Link building is crucial to your organization's SEO strategy. When requesting backlinks, it is important that the anchor text describe your organization or what it does. Anchor text such as "click here" is not as effective since site visitors may not know where the link will take them. The next step will be to create engaging content to which websites will want to link.