Welcome to Camden Printing's Website and Online Storefront
To place an order or get help with a new project, enter Camden Printing online Customer Service Center. To download useful software and find helpful information, search our Resources & Support area. Learn more about us, browse through our Company Information section.
An easy-to-use pulldown menu, search engine, and link to our contact form appear on each page. As well, feel free to consult the site map at any time if you're having trouble locating a particular item. If there's anything we can do to improve our site, please let us know.
Enjoy your visit!
---
Camden Printing Featured Products



Brochures

With professional design and printing, our brochures are sure to sell. From the big idea to the small details, our team has years of experience to get the job done.




It's time to tell the world. Whether you're announcing a special event, a new baby or broadcasting your business, we can help you spread the news with highly professional postcards, note cards and greeting cards of all types.




Shouldn't your stationery be as unique as your business? Give your company an engaging brand identity through professionally designed letterhead, envelopes and business cards.




It's about more than staying in touch; it's about staying on top. With bold designs and vivid color, we'll help you create great newsletters to make an instant impression.




Put your professionalism on full display. For years, our team has helped local businesses create posters that demand a second look.
Common Marketing Terms and Definitions You Should Know
Posted on 09/23/2019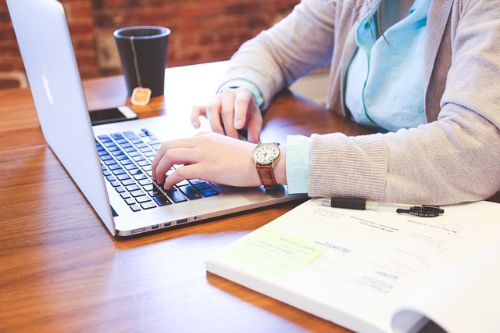 The world of marketing is filled with loads of technical jargon. There seems to be a new acronym to learn every day. It can be difficult to stay on top of all the words and phrases marketers need to know. We've compiled a handy list of definitions you can reference when faced with a word that leaves you stumped. 
Closed-Loop Marketing: A type of marketing that gives you the ability to execute, track and show how your efforts affected bottom-line business growth.
CMS: Content Management System. A CMS is a user-friendly website application that makes designing websites more intuitive for the not so tech-savvy customer. Users can create content, edit and manage their websites through a CMS.
Conversion: Any action an advertiser deems valuable. Examples include purchases, newsletter sign-ups, completed contact forms, etc.
CPL: Cost Per Lead. The amount it costs your company to acquire a new lead.
CRM: Customer Relationship Management. CRM refers to all the practices, strategies and technologies companies use to improve their relationship with customers. It's the way they manage and analyze interactions and data throughout the lifecycle of a customer-business relationship.
Dynamic Content: Also known as adaptive content, this term refers to personalized web content that changes based on user data and behavior. It's meant to give users a more engaging web experience. One example would be including personalized greetings on your website's home page.
Engagement: Any type of interaction between your business and a customer on social media. Engagements can come in the form of likes, comments, shares, tags, etc.
Inbound Marketing: Marketing tactics intended to attract customers to a store, website, social media platform, etc. It's different from traditional strategies in which marketers have to go out to get potential customers' attention.
KPI: Key Performance Indicator. A specific measurement businesses use to evaluate the success of a marketing tactic. KPIs are typically utilized to track progress of overall marketing goals. Examples can include return on investment (ROI), increased profit margin or call-to-action conversion rates.
SEO: Search Engine Optimization. SEO refers to the strategies and techniques used to obtain a higher-ranking placement on the results page of a search engine, which therefore will hopefully earn your business more leads.
SERP: Search Engine Results Page
It can be hard to master all of the technical vernacular that comes with marketing. This list should give you a leg up on learning it, and you'll soon be on your way to being a walking marketing dictionary.