Welcome to Camden Printing's Website and Online Storefront
To place an order or get help with a new project, enter Camden Printing online Customer Service Center. To download useful software and find helpful information, search our Resources & Support area. Learn more about us, browse through our Company Information section.
An easy-to-use pulldown menu, search engine, and link to our contact form appear on each page. As well, feel free to consult the site map at any time if you're having trouble locating a particular item. If there's anything we can do to improve our site, please let us know.
Enjoy your visit!
---
Camden Printing Featured Products



Brochures

With professional design and printing, our brochures are sure to sell. From the big idea to the small details, our team has years of experience to get the job done.




It's time to tell the world. Whether you're announcing a special event, a new baby or broadcasting your business, we can help you spread the news with highly professional postcards, note cards and greeting cards of all types.




Shouldn't your stationery be as unique as your business? Give your company an engaging brand identity through professionally designed letterhead, envelopes and business cards.




It's about more than staying in touch; it's about staying on top. With bold designs and vivid color, we'll help you create great newsletters to make an instant impression.




Put your professionalism on full display. For years, our team has helped local businesses create posters that demand a second look.
7 Steps to Make (and Keep) New Year's Resolutions
Posted on 01/07/2019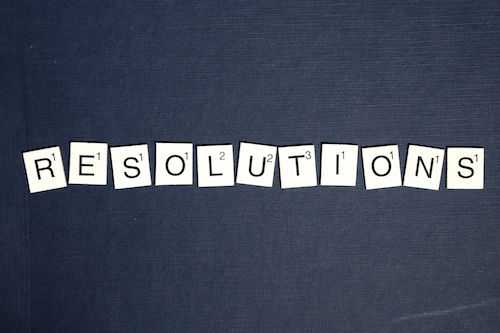 Happy New Year! 2019 is finally here, and with it comes a whole new set of possibilities for business. What will you accomplish in 2019? How will you grow? How will the company grow? Of course, one tradition which sets the tone for the upcoming year is the New Year's resolution. 
No matter who you are or what you do, chances are you've tried setting a New Year's resolution before. And… chances are it failed. According to one commonly cited statistic, only 8% of people actually accomplish their New Year's resolution. This is bad for business. However, there are a few things you can do this year to make sure your business resolutions last throughout 2019! Here are seven steps to make (and keep) New Year's resolutions.
1. Reflect.
The first step to making your resolutions for 2019 is actually reflecting on 2018. What went well (or not so well)? What did you like, love or hate? What decisions did you make in business, and how did they turn out? Reflect and take notes on everything you accomplished in 2018, so you can have a clear outline for what you want to accomplish in 2019.
2. Visualize.
Next, visualize the future. This might seem a little wacky, but it actually works! When you visualize the future and where you want to be, your brain will believe it's possible. Visualize the end of 2019 and consider what you want to have accomplished. Then, work your way backwards by creating smaller steps and goals to get there.
3. Specify.
Once you have goals in mind, it's time to define them. Your resolutions—whether business or personal—should be extremely specific in what you want to accomplish. Specific goals will give you a clear vision to work towards, rather than a vague idea. For example, instead of "get more clients," a specific goal would be "gain five new clients by the end of the month."
4. Measure.
When goals are specific, you can measure them, which lets you track your progress. As time goes on, be sure to measure the goals and track their development to see how you're doing. For instance, if your goal is to gain five new clients by the end of the month, then you should probably have at least two new clients in the middle of the month.
5. Achieve.
One simple—yet critical—component of goal-setting is how achievable the goals are. Oftentimes, people become overzealous and set unrealistically high resolutions. Instead, make sure your goals are actually achievable. It's great to stretch and set lofty resolutions, but trying to take too big of a step too quickly will leave you feeling frustrated and overwhelmed.
6. Relate.
If you want to maintain your resolutions throughout the year, you must be able to relate to them. They must matter to you. Otherwise, the moment anything difficult comes up, you will abandon them. Particularly in business, it's important that you care about the resolutions you set. Choose goals you can relate to on a business-level, but also personally.
7. Limit.
Finally, limit the amount of time you have to accomplish the resolutions. Is the time limit by the end of 2019? That's perfectly fine, but be sure to set smaller goals and limits throughout the rest of the year, too. Limiting the timeline for the goal gives you a set deadline you can look at and work towards in anticipation.
2019 is here, which means it's time to set resolutions. Whether you're a CEO, professional or a small business owner, goals play a vital role in how you move the business forward over the next year. If you want to make (and keep) New Year's resolutions, have these steps in mind. When 2019 ends, you can look back at the growth your business experienced.