Welcome to Camden Printing's Website and Online Storefront
To place an order or get help with a new project, enter Camden Printing online Customer Service Center. To download useful software and find helpful information, search our Resources & Support area. Learn more about us, browse through our Company Information section.
An easy-to-use pulldown menu, search engine, and link to our contact form appear on each page. As well, feel free to consult the site map at any time if you're having trouble locating a particular item. If there's anything we can do to improve our site, please let us know.
Enjoy your visit!
---
Camden Printing Featured Products



Brochures

With professional design and printing, our brochures are sure to sell. From the big idea to the small details, our team has years of experience to get the job done.




It's time to tell the world. Whether you're announcing a special event, a new baby or broadcasting your business, we can help you spread the news with highly professional postcards, note cards and greeting cards of all types.




Shouldn't your stationery be as unique as your business? Give your company an engaging brand identity through professionally designed letterhead, envelopes and business cards.




It's about more than staying in touch; it's about staying on top. With bold designs and vivid color, we'll help you create great newsletters to make an instant impression.




Put your professionalism on full display. For years, our team has helped local businesses create posters that demand a second look.
Why Your Business Should Host a Webinar
Posted on 02/18/2019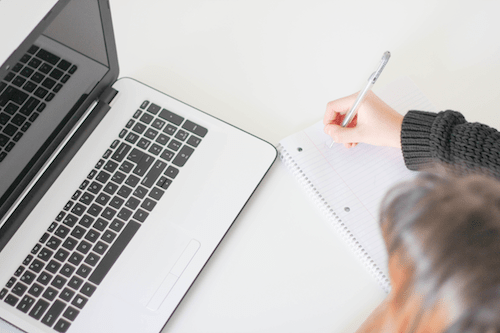 The face of marketing is changing. You know it, your boss knows it and most importantly, your competition knows it. What has worked for years is different now, and new technological areas filled with marketing potential are popping up all over the place. Enter: the webinar. 
The number of online webinars hosted by small businesses has grown consistently over the past few years, and for good reasons. According to ReadyTalk, between 20-40% of webinar attendees become qualified leads. Overall, approximately 5% of webinar viewers will buy something from you, says Branded Solopreneur. And with the average number of webinar attendees at 148, that's about 7 sales per webinar, which is not too shabby. There's no doubt about it: webinars can increase your bottom line. Here's why.
1. Position you as an expert.
Webinars build a wealth of credibility for the company by positioning you as a teacher with valuable information to share. No matter which industry topics you discuss, someone will listen. And when a person takes the time to watch, research and ask questions, they see you as an expert in that area. This expert position is extremely valuable because it ensures clients keep coming back to learn more and try out the products or services you recommend. 
2. Gain customers' trust.
As an expert in your industry, you can easily gain customers' trust. Hosting a webinar showcases the company's expertise, knowledge and products, of course… but it can also demonstrate your values. The webinar gives customers the benefit of a human experience, allowing you to personally engage with the audience through the video and a Q&A session, which gains customers' trust and encourages an emotional investment.
3. Reach a larger audience.
Of course, one of the biggest reasons webinars are such a great investment… they can reach a large audience! Webinars are online, which means literally anyone from all around the world could watch yours. And with a larger audience, you have a greater potential for leads and ultimate sales. While some marketing efforts are limited to a small range of people in your area, webinars can connect with practically anyone, anywhere.
4. Keep the audience engaged.
Unlike regular videos, webinars are recorded live. This means if someone shows up late, they miss part of the information. If they forget to come, they miss the whole thing. This ensures that viewership is actually people who want to engage, listen and learn. Unlike some marketing channels, webinar viewers are genuine leads. And with the ability to ask questions, vocalize opinions and respond, webinars keep your audience engaged the whole time.
5. Build business relationships.
Webinars also provide excellent networking opportunities for business relationships. Not only can you connect with the audience, but you can also meet with other top industry leaders. For instance, ask an industry expert to present a webinar on your platform. Or, as you build up your webinar portfolio, you might have another company or individual ask you to give the webinar on their platform. These business relationships are critical to company growth.
6. Make sales without selling.
Ultimately, the greatest beauty in webinars is their ability to make sales without actually selling. Webinars aren't simply long-format pitches. They're filled with useful information your customers want to know. And as your customers learn from you, trust you and rely on the information you provide, they will want to try your products and services. Sales without selling.
Marketing is changing quickly. If your business wants to dive deep into greater marketing potential, then consider hosting a webinar. Not only can you positively position the company, reach a larger audience and build better relationships with viewers, but you can even grow your bottom line. Give webinars a try to see how they work for you.